When my grandmother was an adolescent, her mother couldn't find her anywhere in the house.  She went searching, and eventually found her in the attic! She had snuck up there to play with her dolls, which her mother had stored away believing that she was much too old for such things.  I don't think we're ever too old and neither did she!
Dolls are confidants to tell your secrets to.  They are security objects to carry around.  They inspire our imaginations and facilitate communication and social development through roleplaying.  They are so valuable, they matter.  
When my grandmother was little, she received a gorgeous Lenci Doll from her father.  She named her Maruchi and cherished her, but her love for Maruchi was so real that one day she cut off all of her beautiful hair assuming that it would grow back. Why wouldn't it?? She was heartbroken when it did not... but she kept that doll her entire life, and it became a symbol to me for childhood curiousity and innocence.  She passed her down to me, and many people make fun of Maruchi for her appearance, but from the moment I discovered her poking out of my grandmother's dresser, oozing sawdust through her poor dolly injuries, I thought she was an object of beauty. She was loved and played with until she completely fell apart, and then treasured anyway, as a doll should be.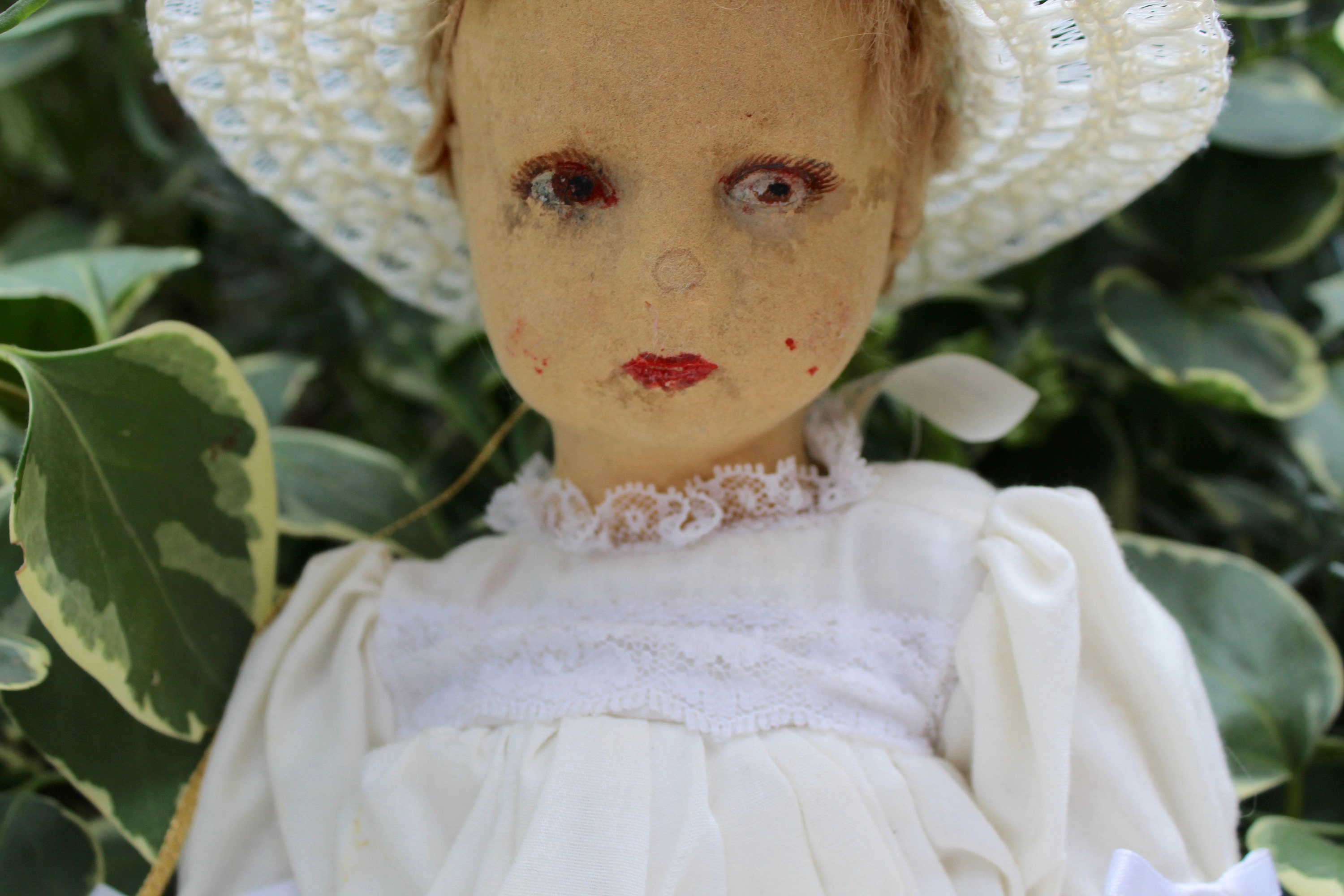 Like my grandmother, I collected dolls as a child.  I received a beautiful  doll when I had eye surgery, and mostly remember the doll marking that day, not the procedure itself.  I was a quiet kid with a rich imagination and I loved to express that through my dolls.  
I love that my dolls provide that opportunity to young people today. With every stitch I hope and wish that they will bring their new owners outside, to enjoy nature, the comforting sensory experience of holding a well made doll in their hand, and of course the joys of proper imaginative play.