I am so excited to finally introduce my new 17 inch wolf dolls.  This first batch is made from recycled wool, and is stuffed with new organic wool.  I have been developing this design for a long time now, perfecting the little details, but it was so worth it! This wolf pack is so fun to squish and love, without losing the charm of the little ones.  I managed to work some of my signature techniques into the larger size, and each one is completely different, as per my usual style.  I love how each one has it's own personality, with a common thread between them.  
Each wolf takes days to make, with loving painstaking details, and a dress and crown is made just for them.  
I can't decide which one is my favorite...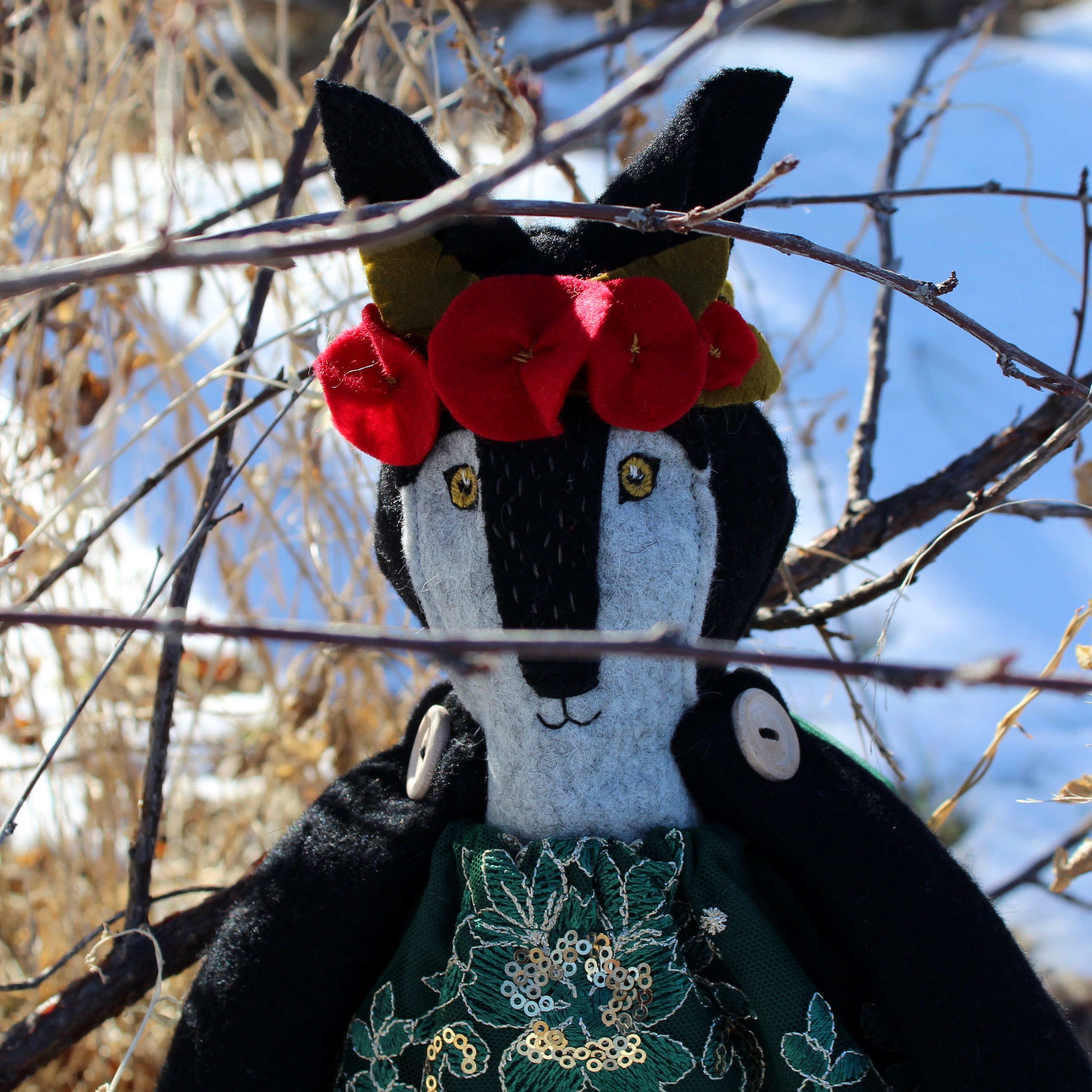 This one speaks to my spirit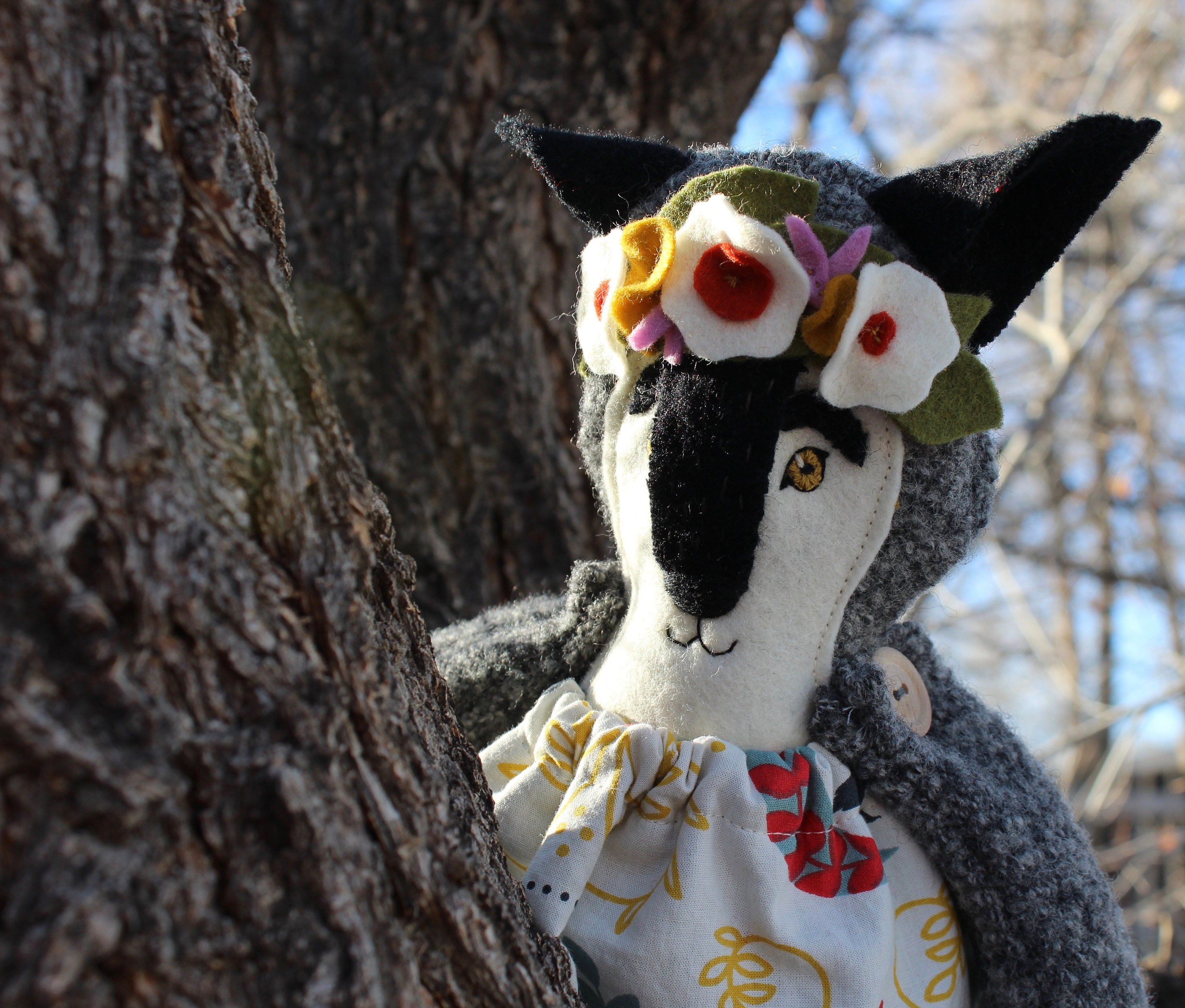 But I think in reality, I'm a little quirkier, like this squishy gal.